Si1isec – the Silicon Valley Information Security gathering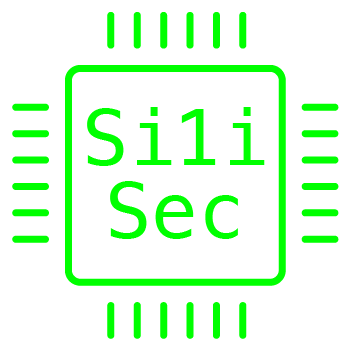 What & Why:
Si1isec is one of the many CitySec gatherings around the world, One of the many unaffiliated collection of informal meetups for like-minded information security professionals. These gatherings are for meeting up and discussing topics of interest in a non-work, non-vendor setting; preferably while enjoying food and beverages (sometimes adult beverages).


Who:
Fellow information security professionals and hackers


When:
Si1isec typically gathers on the first Thursday of the month, starting around 7 PM (though some show up earlier, and some later). Note that due to other large gatherings in other cities during the first week of a month (e.g, 'hacker summer camp' (DEFCON/Black Hat) or RSA Conference) most of us will not be in attendance.


2018 Schedule:
January 4
February 1
March 1
April 5
May 3
June 7
July 5
August 2
September 6
October 4
November 1
December 6


2019 Schedule (proposed):
January 3
February 7
March 7
April 4
May 2
June 6
July 4
August 1
September 5
October 3
November 7
December 5

Previous dates:
2017:
January 5
February 2
March 2
April 6
May 4
June 1
July 6
August 3
September 7
October 5
November 2
December 7
Where:
Firehouse Grill & Brewery
111 S Murphy Ave, Sunnyvale, CA 94086
http://firehousegrill.com/

Currently we meet at the Firehouse Grill; either on the back patio, or tables on the sidewalk in front, or in the room upstairs. If the venue is unable to accommodate us (which happens due to sports ball games or wait staff shortages), we will move to other venues on Murphy Street (such as Fibbar McGees).
At some point we will typically head to other venues on Murphy street for other food/libations. Follow the mailing list and @si1isec Twitter account for details.


Parking:
There is street parking on Murphy, and multiple parking lots nearby. Note the Caltrain parking garage located across the street from the Firehouse is free after 6 PM.


Getting there:
Caltrain: Sunnyvale station, with many of the limited and baby bullets stop at the Sunnyvale station
Driving: easy access from both Central Expressway and 101 for their respective Mathilda exits, head towards Sunnyvale Town Center and the Sunnyvale heritage district, with the venue on the east end of Murphy Street.
Driving directions via Mapquest
Driving directions via Google Maps



Other local CitySec gatherings:

BaySec many no longer have the mailing list, but they now have a new web site https://www.baysec.net/
You can also check out the #BaySec hashtag on Twitter

BaySec happens on the third (3rd) Tuesday of the month at 7 PM at:
Patriot House
2 Embarcadero Ctr, Level P
San Francisco, CA 94111
http://www.patriothousepub.com/




HoodSec - @hoodsec and www.hoodsec.org
HoodSec occurs the last Thursday of every month at
Radio Bar
435 13th St, Oakland, CA 94612





Other information security/hacker events and organizations in Silicon Valley that many Si1isec attendees also attend:

Electronics Flea Market (EFM) at De Anza College, Cupertino
ISC2 Silicon Valley Chapter

ISSA Silicon Valley
ISACA Silicon Valley chapter
Social media:
@si1isec
Questions/concerns/complaints:
si1isec at si1isec dot org
Mailing list:
We have an announce list on lists.si1isec.org if you care to get those notifications.